Assisting Taxpayers with Texas Tax Law Issues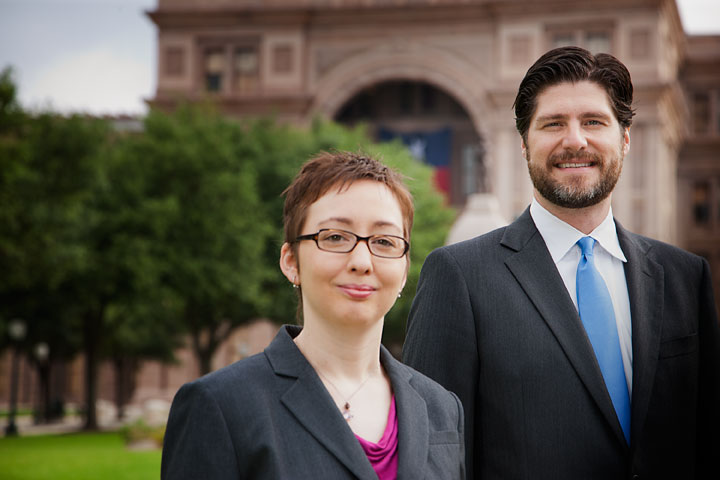 Welcome to the website of the Seay Law Firm: Texas tax attorneys. We represent businesses and individuals in a variety of state tax matters. We focus on helping businesses with issues involving the Texas sales tax, the Texas franchise tax, and the other fees and taxes administered by the Texas Comptroller's Office. We advise businesses on all aspects of these taxes. Our attorneys have years of experience assisting businesses large and small with Texas tax issues. We use this knowledge and experience to help businesses address their Texas tax issues and questions in a cost-effective and efficient manner. 
Contesting a Texas Tax Audit
The Seay Law Firm also helps taxpayers contest Texas tax audits. Even well-advised taxpayers may receive audit assessments due to the vast amount of grey area in Texas tax law. Unfortunately, this uncertainty in Texas tax law often leads to audit assessments.  A Comptroller auditor may interpret the Texas tax code differently than the way you reported your taxes. Most of the Comptroller's auditors try to be fair, but nevertheless, they often interpret the law more aggressively than the legislature intended. And sometimes, auditors simply make mistakes that they refuse to correct.
It's situations like these that require a Texas tax attorney. A Texas tax attorney can provide you with a full range of options, including representation in state district court. That's something a tax consultant cannot do.  Often audits cannot be resolved with the auditor, the audit supervisor, or even via the Comptroller's administrative system. Sometimes, it's necessary to sue the Comptroller in district court. The Seay Law Firm is prepared to defend your rights in whatever forum offers you the greatest chance of success with the least amount of headache.
How to Contest a Texas Tax Audit. You've received your audit results, and the state claims that you owe much more than you expected. What are your options? This section explains potential ways a Texas tax attorney can defend you or your company.
If a Comptroller auditor determines that you owe additional taxes, the Comptroller will issue either a Texas Notification of Exam Results or a Jeopardy Determination. You then have only 30 days to decide how best to address the Notification of Exam Results. You'll have only 20 days if you receive a Jeopardy Determination. It is imperative to contact a Texas tax attorney as quickly as possible if you receive either of these notices.
Generally, there are three ways to address these notices:
Payment. Accept the results. You'll need to pay all tax due within 40 days from the date of a Notification of Exam Results to avoid further penalty. Payment is due more quickly for a Jeopardy Determination.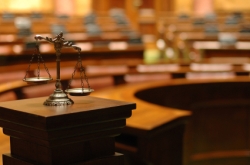 Take the Comptroller to Court. Pay the notice "in protest" and sue the Comptroller for a refund in district court. In effect, filing suit removes resolution of your case from the Comptroller's control and puts it in the hands of a Travis County district court judge. (State law requires all protest suits to be filed in Travis County (Austin) even if you're headquartered elsewhere in Texas). A protest suit is often the fastest way to contest an audit. However, a big drawback is that a taxpayer must pay the contested tax before filing suit. If you prevail, the judge will order the Comptroller to return your tax payment, plus interest. If you wish to take this route, it is critical to seek the advice of a Texas tax attorney before you make the protest payment. Very specific steps need to be taken to ensure you have jurisdiction to sue. If you can't afford to pay the tax, there are other ways to sue in district court that don't require prepayment. A qualified Texas tax attorney can explain these other methods.
Handle Your Case Administratively. Another option is to file a petition for redetermination within 30 days of the date on the Notice of Exam Results. You would request a redetermination hearing as part of the petition.  This process removes your case from the auditor's control and eventually puts it before an administrative law judge at the State Office of Administrative Hearings (SOAH). This option allows you to challenge the tax assessment without first paying the tax; however, interest will continue to accrue if tax is owed. In many cases, a qualified Texas tax attorney can resolve your case against the Texas Comptroller without the need to go to a hearing.
Every case is different. If you receive an audit assessment, contact us for a consultation. We'll explain these choices in greater detail and help you decide which option—or other options—is best. If you wish to engage, we can represent you throughout the process, including appeals, if necessary.
Tax Attorney Fees
The decision about whether to challenge a tax assessment often ultimately boils down to one question:
"Will it cost me more in time and expenses to challenge this assessment than it would cost me if I just paid what the Comptroller claims I owe?"
This question is always foremost in our minds when we are representing a client.  It encourages us to seek efficient solutions when we're resolving a case—not strategies that will lead to more billable hours for the firm. We're also often willing to use alternative billing methods (reverse contingency fee agreements, for example) to further ensure that our own interests are closely aligned with our client's. In all cases, we take our fiduciary responsibility to our clients very seriously.
Other Texas Tax Services
Voluntary Disclosure Agreements. What if you haven't been collecting sales tax, but know you should be? What if you were aggressive with your franchise tax reporting and the thought of an audit keeps you up at night? Instead of waiting the audit notice, you may wish to consider a "voluntary disclosure agreement." Under this process, a Texas tax attorney will negotiate a settlement of past-due taxes with the Comptroller. In exchange for payment, the Comptroller often waives penalties and interest. Because you're represented by an attorney, the Comptroller isn't aware of your identity until the very end of the process. It's a valuable option that can remove some of the unknowns from your business operations.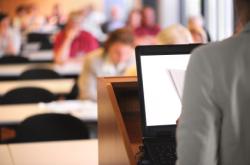 Seminars and Presentations. Are you in a CPA firm that requires a refresher on the Texas Franchise Tax or the Texas Sales Tax? Does your business association need to educate its members about Texas tax law? All of the attorneys at the firm have had the pleasure of giving many such presentations, and we'd be happy to speak to your group. Our presentations can range from a quick 30-minute update on current Texas tax topics to a full-day workshop on the Texas franchise tax or Texas sales tax. The firm is a registered CPE sponsor, or our attorneys can speak under your organization's sponsor number.
Michael B. Seay is the attorney responsible for this site.