Natalie Tovar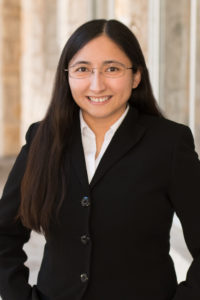 Natalie Tovar is an executive assistant and paralegal. She has worked at Seay & Traphagan since May 2016.
Natalie handles the firm's daily clerical and administrative tasks. She answers phone calls from current and prospective clients and provides the attorneys with the most recent Texas tax law updates. She also assists the attorneys with legal research.
Born and raised in Austin, Texas, Natalie is a fourth generation native Austinite. She attended St. Edward's University and graduated with a bachelor's degree in forensic science. During her senior year, she received a student research award from the School of Behavioral and Social Sciences for her senior thesis, which was later published in a local forensic journal. Natalie also holds an associate's degree in paralegal studies from Austin Community College, where she was a member of the Phi Theta Kappa honor society.
In her free time, Natalie enjoys collecting and refurbishing classic video games, playing guitar, and spending time with her family.